Combining the ferocity and groove of death metal with dismal atmosphere, Kraton sets out to create a raw and vibrant sound that draws from the gloomier corners of the genre. Thematically, the listener is invited to explore the bleak aspects of existence and to stand defiant against the disheartening challenges that are part of the human condition.
Founded in 2011 and hailing from the Grand-Duchy of Luxembourg, Kraton has shared small and big stages with many local and international bands and is eager to expand further into the Greater Region around Luxembourg and beyond.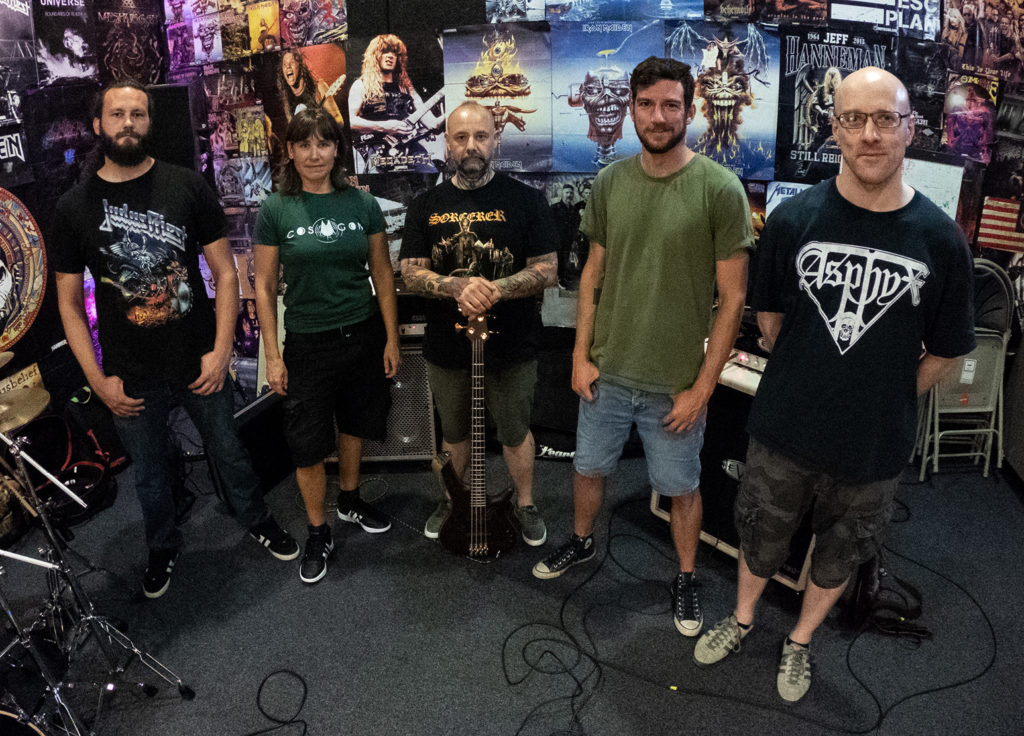 Kraton are (from left to right):
Jason Brink (guitar), Véronique Conrardy (drums), Patrick Kettenmeyer (bass), Jacques Zahlen (guitar), Mike Bertemes (vocals)
Trivia:
The band name is the german geological term for very old elements of the continental crust which are tectonically stable and rooted deep inside of our planet's outer layer.
---
Former members:
Marc Geiben (Bass) (June 2014 – June 2022)
Sascha Urban (Bass) (July 2013 – June 2014)
Joël Reiter (Bass) (March 2011 – July 2013)